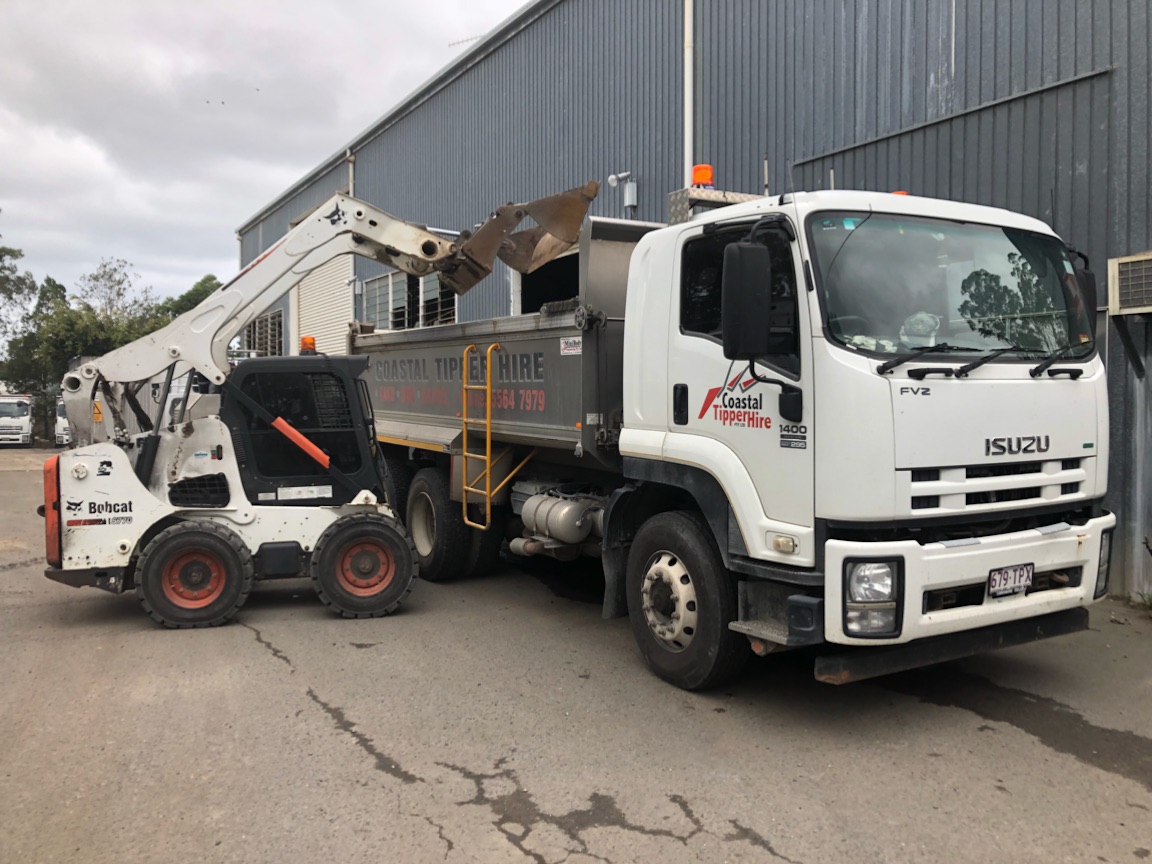 | Bob Cat Type | Price per Hour |
| --- | --- |
| Bobcat with Spreader, Forks, Tilt Bucket | $89.00 + GST |
| Bobcat & Broom | $115.00 + GST |
| Bobcat & Profiler | $120.00 + GST |
| Bobcat / 10 Metre Truck Combo | $105.00 + GST |
3 HR MIN.HIRE - DAY / 4HR MIN.HIRE - NIGHT - Incl travel
BOBCAT 4 IN 1
Four-in-one attachment has the benefits of being able to be used as a bucket; as a grapple; or for dozing, levelling and spreading material.
BOBCAT WITH A TILT BUCKET
The tilt bucket increases the versatility of the Bobcat buckets.
BOBCAT WITH AUGER/POSTHOLE
Use this attachment to quickly install fence posts, planting trees or digging footings for new decks. Drill accurate holes quickly.
RIPPER BOBCAT WITH PALLET FORKS
Allows you to save time and labour by moving heavy objects or material easily around the site.
SPREADER BOBCAT WITH SWEEPER
Clean up your site quickly with the sweeper attachment. It sweeps, collects and deposits dirt.
ROAD PROFILER BOBCAT WITH ROCKBREAKER
Use this attachment to quickly break down rocks.
"…Coastal Tippers run a fleet of modern trucks and bobcats, which is supported by a team of professional drivers…"
"…their trucks are of the highest safety standard and I am proud to say that we have a great safety record with their company…"
"…their drivers are of a high calibre both in the presentation, attitude and skills."
Do you need help with your excavation or site clearing work?
Contact us today for a free cost estimate!